Over the last two decades, the treatment landscape for multiple myeloma has changed significantly. In the 1990s there were no approved novel therapies for myeloma. Since 2003 there have been over 11 treatments approved for the treatment of myeloma (in the United States). With those approvals, the treatment algorithms have become very complex. After the 1st relapse, the treatment combinations available is almost like opening pandora's box. Classes of drugs, generations of drugs in the same class, combination algorithms are mind-boggling.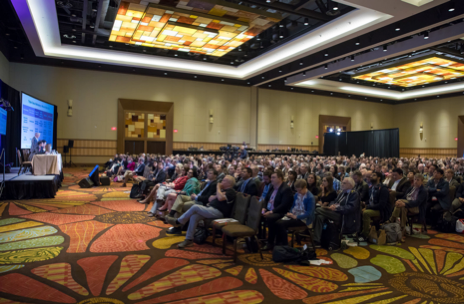 During the 2019 annual meeting of the American Society of Hematology meeting IMF satellite symposium chaired by Dr. Brian G.M. Durie, the invited panel discussed the treatment algorithm for the upcoming year based on the development in the current year. The table shows treatment algorithm approaches and their differences for both newly diagnosed and relapsed or relapsed and refractory patients. It compares U.S. and European approaches, based on drug approval and availability.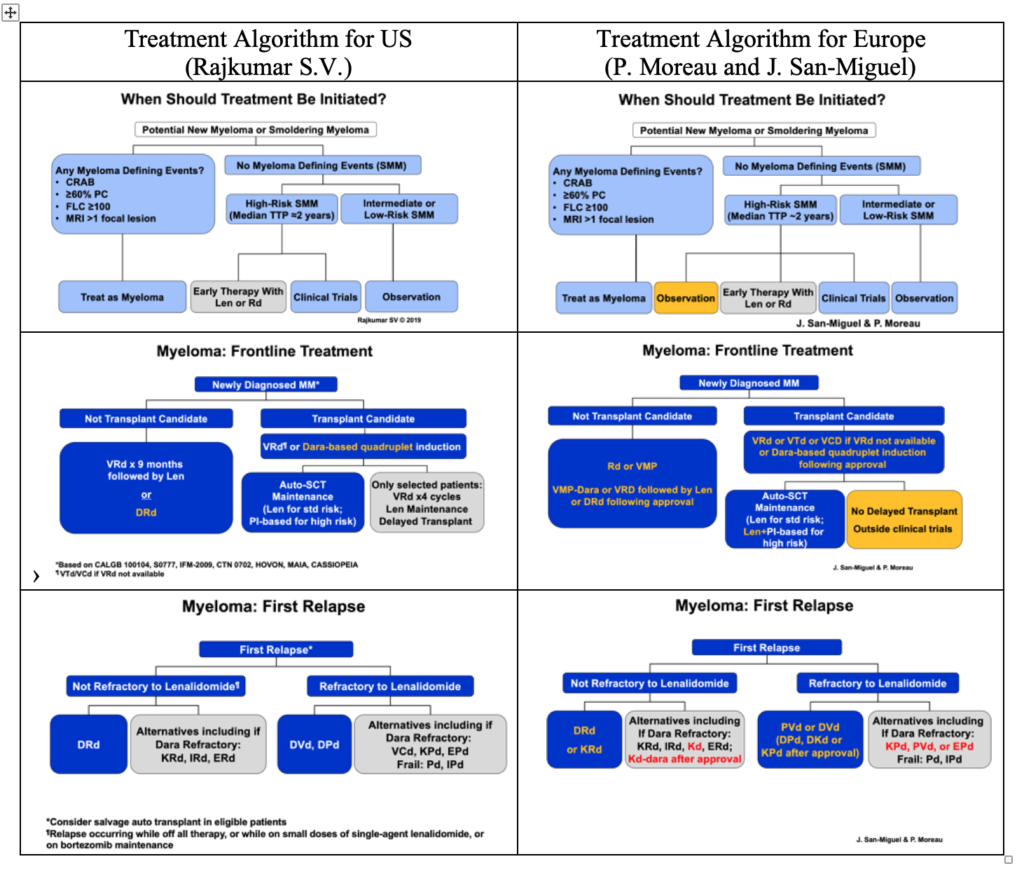 That is one of the objectives of the Global Myeloma Action Network—to improve access to drugs and treatment around the globe. In fact, there was a meeting that was held early Friday morning and attended by four member countries of GMAN and industry representatives that discussed methods of increasing access to treatment through clinical trials enabled by in-country patient registries. For example, in Czechoslovakia, there is a Registry of Monoclonal Gammopathies that has accrued over 10,500 patients from 23 different centers; it is adding new patients at a rate of 900 patients a year.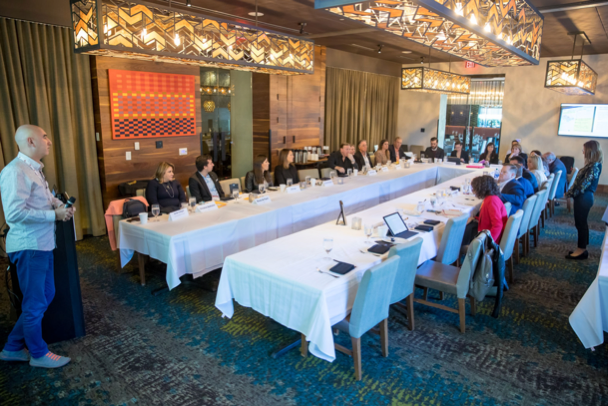 During the IMF satellite symposium, Dr. Tom Martin discussed the drug pipeline in various stages of development. There are many new classes of drugs, and there are many drugs in those classes showing very promising results for highly pre-treated, and in most cases, relapsed and refractory patients.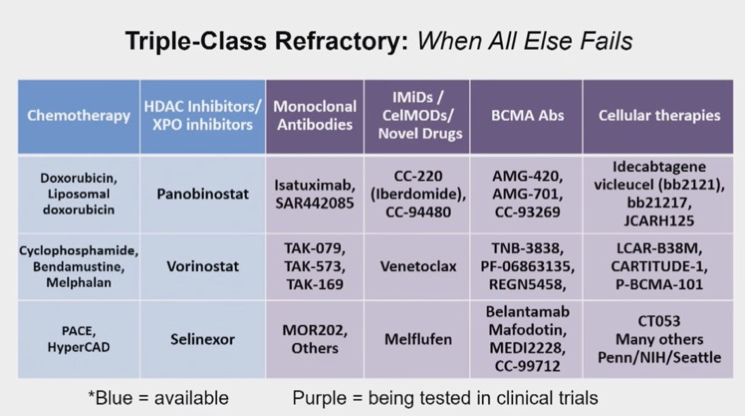 Given the increasing options for treatment, in both the setting of a clinical trial and approved treatment setting, there was an agreement between the U.S. and European approach as to how to get patients involved in the decision about the next best treatment options. Doctors from both continents agreed they were advisors to the patient and the patient, and her family has to make the final decision.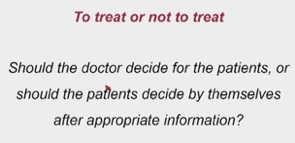 The role of the patient in shared decision-making is recognized by all and is evolving over time. In many cases, decisions are not black and white or right and wrong. They are what is right for the patient at any given time based on affordability and availability, family and work situation, efficacy and side effect, and many other personalized factors that change over time. As researchers open the next set of pandora's box of treatment options, as patients, it is important to stay informed at the level of detail that we are all comfortable at.
Follow the IMF social media team as they blog daily and live tweet from the #ASH19 conference.
Sharing the Hope
Yelak @NorthTxMSG