Monoclonal antibodies are becoming the backbone of treatments for relapsed and refractory patients, but they are also making their way into the front-line setting for newly diagnosed patients. The first official day of the American Society of Hematology (ASH) Annual Conference was filled presentations, posters, and exhibits touting the effectiveness of this drug class.
I would say Darzalex (daratumumab) is the most effective and exciting monoclonal antibody currently approved for myeloma patients. Due to its success, it's now being studied in numerous new combinations as ways to offer treatment options to more patients. The poster hall featured summaries of studies looking at it in the maintenance setting with and without Revlimid (lenalidomide) and the effectiveness of using Darzalex with Revlimid and dexamethasone vs. the current standard of care.  A number of new monoclonal antibodies are also in Phase 1 trials.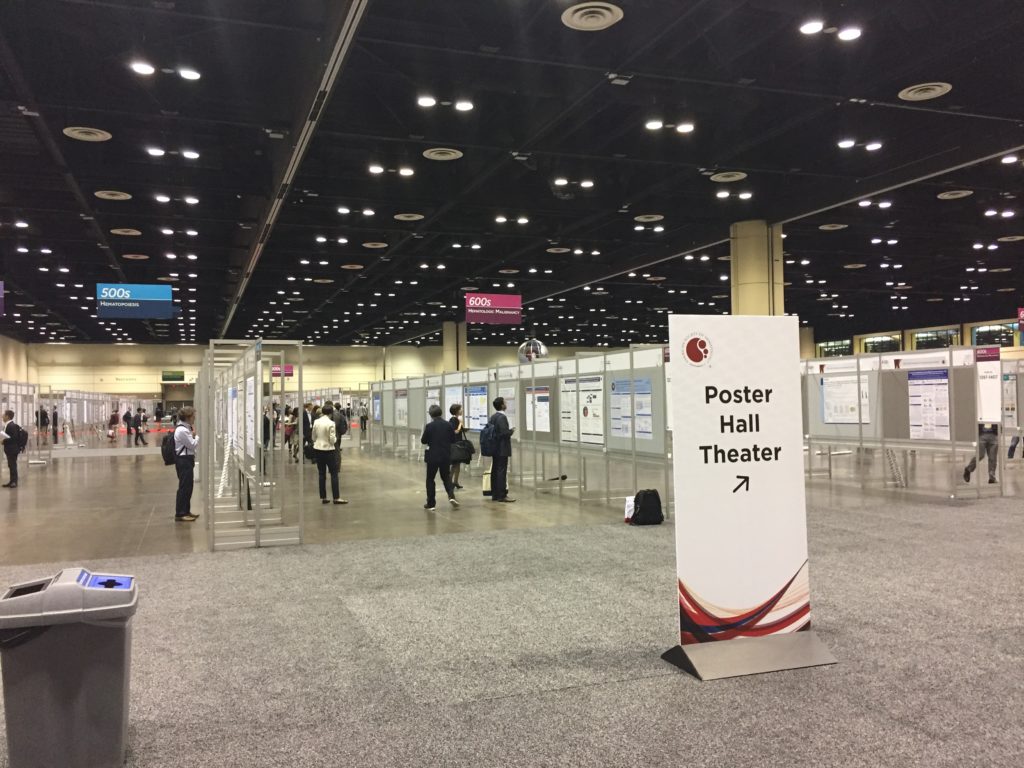 Additional presentations combining Darzalex with Kyprolis (carfilzomib), Velcade (bortezomib) and Ninlaro (ixazomib) were presented. So many future combinations and treatments options to come!
The use of monoclonal antibodies is also expanding into antibody drug conjugates (ADC), bispecific antibodies, and DuoBody antibodies. The ADC, known as belantamab mafodotin (GSK2857916) from GlaxoSmithKline (GSK) shows lots of promise. It binds to BCMA on the surface of plasma cells, and it then releases the cytotoxic agent to kill the myeloma cell. BCMA is expressed on 100% of myeloma cells so it is very effective and targeted.
There are so many new and promising treatments on the horizon. It's an exciting time that brings lots of hope to myeloma patients. Be sure to tune into the IMF's post ASH wrap-up on Monday, December 9 at 8:30 p.m. ou can view it by clicking on https://www.myeloma.org/videos/imwg-conference-series-ash-2019-orlando-fl
Linda Huguelet, Chattanooga Multiple Myeloma Networking Group