Although the 61st Annual Meeting of the American Society of Hematology (ASH) has come and gone, what I experienced as a patient representative will last a lifetime. The sheer vastness of the Meeting and Exposition leaves me in wonder.
As I walked through the hallways, I saw the many media outlets interviewing doctors and patient advocates to get their take on the abstracts that had been recently presented. Those interviews would later go on to be presented on YouTube and other social media platforms. This brought back memories for me because those taped interviews was my first exposure to ASH. They acted as a lifeline to me and fed my need to know more about myeloma when I was first diagnosed in 2015.
With over 900 oral and poster abstracts that focused solely on myeloma presented at this year's ASH meeting, it was impossible to attend every presentation. I'm grateful for the recorded interviews that I can watch later. Since time would not allow for me to attend the live poster sessions, I'm grateful for the PosterCast app. With the app, I was able to listen to the audio presentation recorded by the authors themselves. The recording provided an overview of the poster presented.
I found that some of the hot topics at this year's meetings not only focused on newly diagnosed and relapsed/refractory myeloma but high risk smoldering myeloma as well. There was some debate over when and how high risk smoldering myeloma should be treated. Minimal Residual Disease (MRD) Testing was part of the buzz this year as well. Dr. Elisabet E. Manasanch presented a paper titled, "What to do with MRD Testing in Myeloma." At this time clinical trials that address the question of how often to monitor for MRD and when to change therapy based on changes in MRD status are ongoing.
I had the opportunity to attend the International Myeloma Working Group annual breakfast along with four of my colleagues. Over 200 doctors were in attendance. There were 10 new members inducted this year. Current research projects of the IMWG are:
The IMF Study of the Outcomes of Myeloma Patients with t(11,14) translocation
Redefining natural history of smoldering multiple myeloma and developing a new risk stratification system.
Approved IMWG guidelines in progress include:
Management of Myeloma Bone Disease
Management of Renal Impairment in Myeloma
Relapsed MM Guideline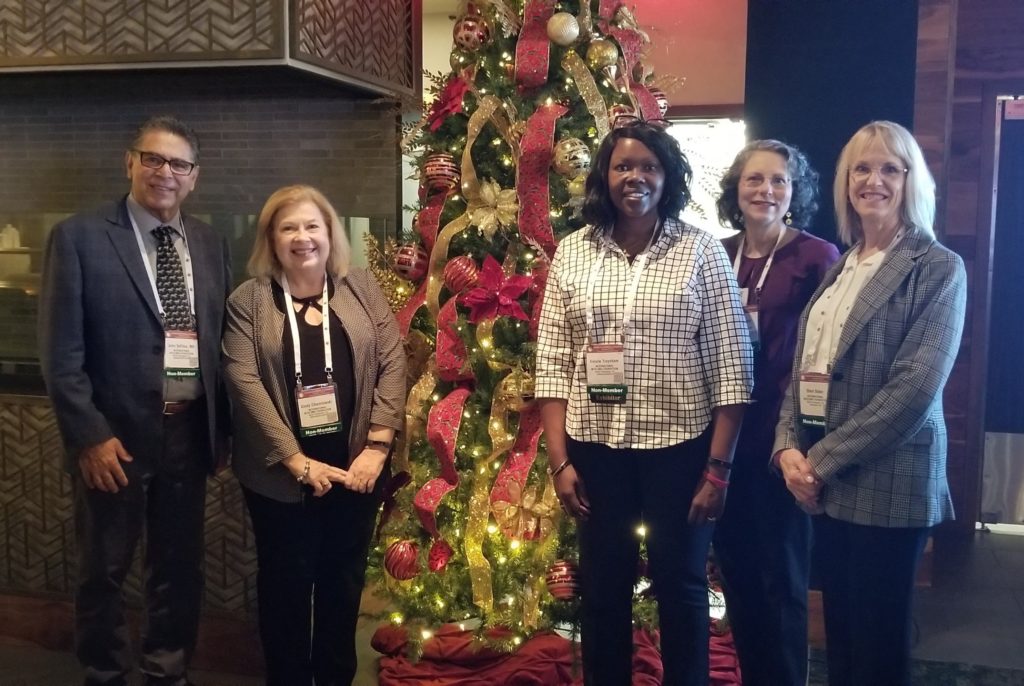 A highlight of the meetings that sticks out to me is Dr. Rick Stevenson, a philosopher and filmmaker. Dr. Stevenson was the guest speaker at the Bristol Meyers Squib luncheon. He spoke about "Emotional Intelligence: Your Most Valuable Asset".
He described Emotional Intelligence (EQ), as who you are and who you are meant to be. According to Dr. Stevenson, the goal of EQ is to process feelings and emotions you experience rather than to ignore them or push them aside. By processing them you will be better able to master those feelings and emotions and not be a victim to them. This can be so valuable to any myeloma patient.
I had the privilege to serve with an awesome team of support group leaders from across the country. I give thanks to the IMF and pharmaceutical sponsors for making my attendance to ASH 2019 possible.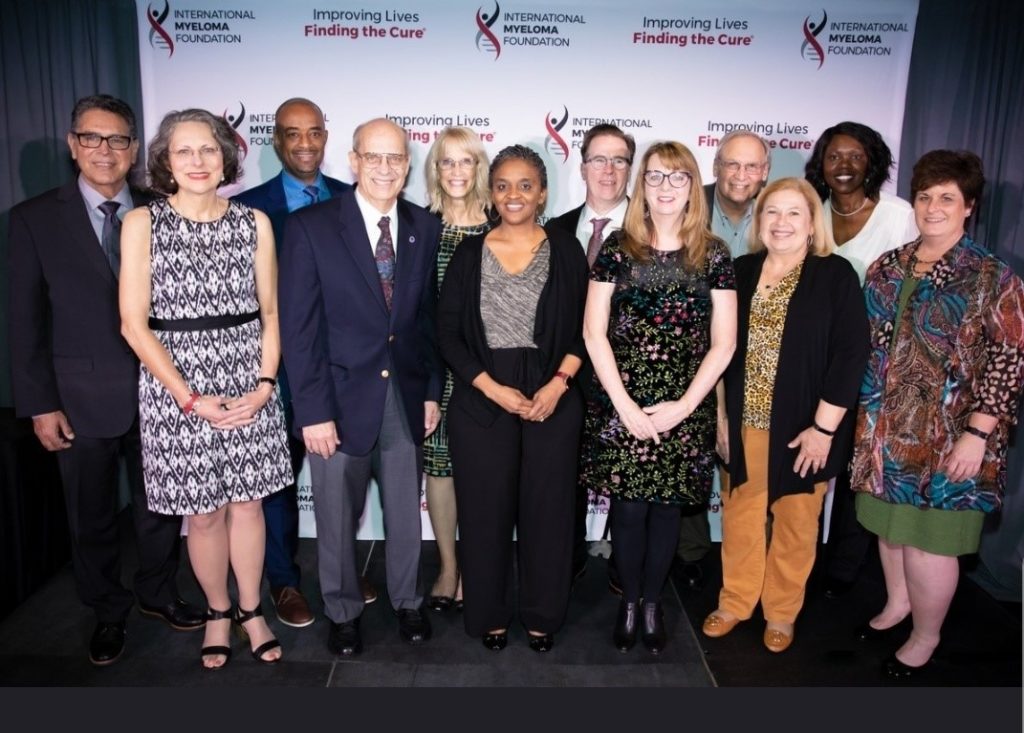 Valarie Traynham, Aurora IL Multiple Myeloma Networking Group
@MyelomaValarie