Immunotherapy has definitely been the center of myeloma attention at ASH. Sessions on Bi-specific T-cell Engagers and CAR-T were many and were well attended. Several Chinese oral abstract presentations Monday morning were inspiring and promising. Deepu Madduri, MD, showed a waterfall plot with 100% response rate in a phase I/phase II study of JNJ4528 BCMA-Targeted CAR-T cell therapy in heavily pre-treated patients.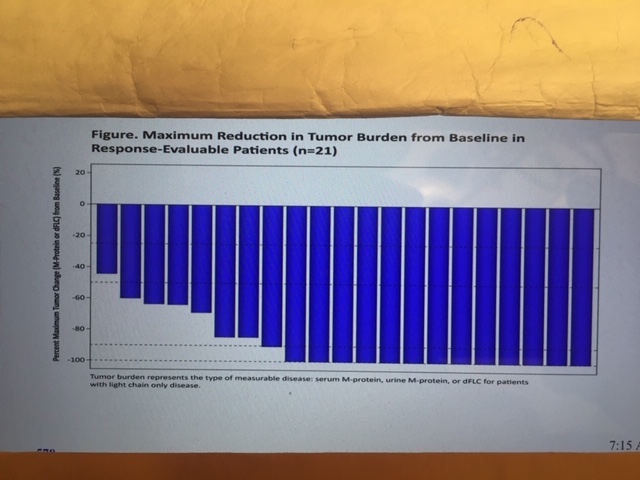 She stopped, looked at the audience, and said, "I'm going to stop and have you look at this. This response is amazing."…And she was right. Not only were the responses 100%, but many were CR (Complete Responses), something nearly unheard of in this population of patients. By pure happenstance, I met a medical director of Janssen in the hallway Monday evening and he echoed my excitement over this JNJ4528 CAR-T bi-specific binding site product. Janssen is partnering with the Chinese to develop and manufacture this treatment in the USA.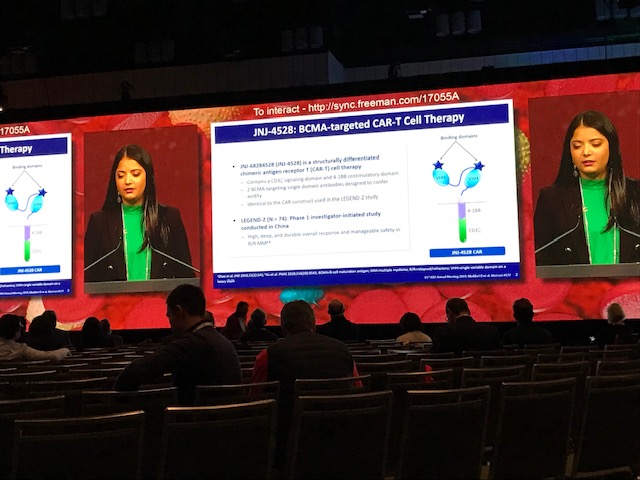 In checking CAR-T/myeloma on clinical trials.gov, entering a search will produce 29 trials currently available. This very expensive therapy will require an active coordination between physicians, patients, and payers as we go forward. Specialized centers of excellence will need to deliver these products to patients in the same way that stem cell transplants need to be performed, monitored, and followed. Integrated care delivery teams will need to oversee the care of patients over extended time periods covering both inpatient and ambulatory settings.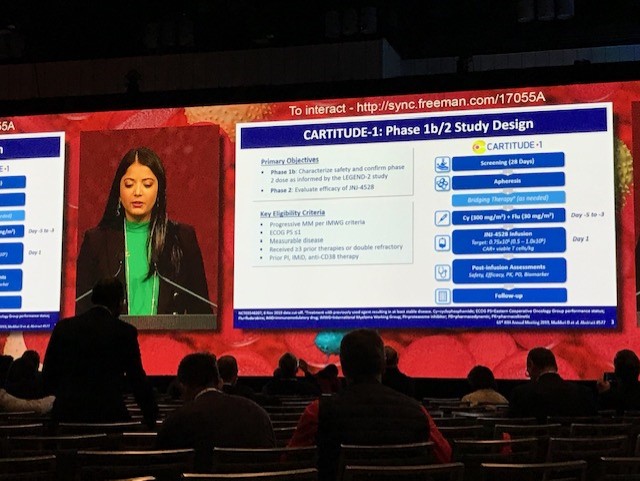 It can be done and the toxicities and side effects can be managed.  Just as many problems had to be worked out with to be successful in stem cell transplantation, so do these problems need to be worked out with immunotherapy going forward. I'm sure that they will be, and the future looks bright for myeloma patients.