The days of ASH are filled with oral abstracts, posters, education, and scientific sessions—some of which are even simultaneous sessions. It's a challenge to be everywhere, and I'm thankful that Dr. Durie provides the leaders with his suggestions on what would be most valuable for us to attend.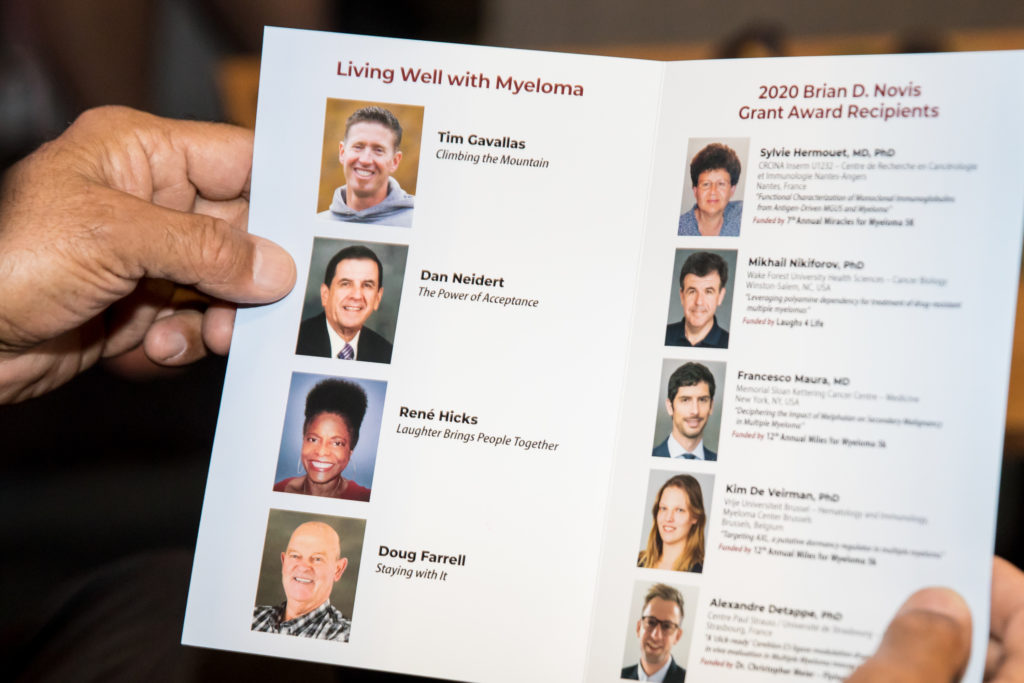 Without a doubt, one of my favorite programs, that's outside of the official ASH meetings, is the IMF's "Living Well with Myeloma and Brian D. Novis Research Grant Awards Reception." This year, I'd like to focus and share with you about the patient speakers at this program. My wife Robin will report on the Grant Award recipients so please check out her blog for that.
So what's unique about this program? It brings together patients, doctors, nurses, researchers, pharma partners, and donors together in one room. The venue is the perfect setting for mingling so we can chat with each other about our journeys, about research, about the future . . . our future and our hopes and dreams.
I'm excited to share with you that each of tonight's patient speakers are friends, and I'm thankful for their sharing to help others and to inspire researchers through their stories to keep working hard each day and to put our faces in their minds when they are challenged on what to do next.
"Don't Back Down!"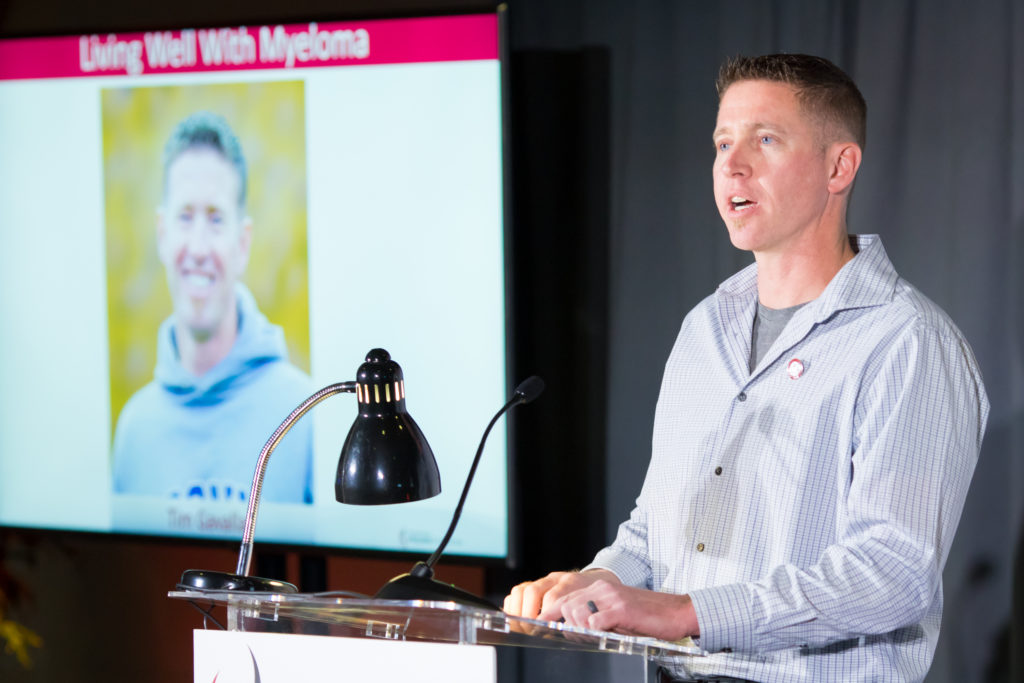 First speaker was Tim Gavallas. He shared a little about his life, including the buildings he jumps off of and the mountains he climbs. Tim has been a lieutenant for the Watertown, CT, police department for over 20 years. In 2012, he was only 38 years old when he was diagnosed with myeloma. He and his wife Heidi, have beautiful twin boys who were only four years old when Tim was diagnosed. Their lives changed in an instant. Like most of us, they had never heard of myeloma. His first thoughts were of his sons growing up without a father – would they even remember him? And that he wouldn't even have enough time at work to retire so his wife could at least be financially secure. But those thoughts only lasted for a minute. Because he made a decision: "I'm not going out like that".
We personally know Tim and can attest to the fact that he has never backed down! When he stepped into the elevator after receiving his diagnosis, he saw a flyer for a myeloma support group. The meeting was just a few days later and he went. It was our Connecticut Multiple Myeloma Fighters Information group, and that's where we met and became friends. He learned that people that come to myeloma support groups are there to share, learn, ask questions and be supportive to each other. He seldom misses meetings, and now he is in the position to share and help others. Full circle, from newly diagnosed, scared of the unknown to empowered and offering his experiences and kindness.
Tim enjoys the outdoors, hiking, backpacking, kayaking, fishing and even ice fishing. Anything he and Heidi can do with the boys, like family camping = quality time together. He also loves the NY Yankees, but I won't hold that against him, lol.
Being a police officer, Tim has had a long relationship participating in events with the Special Olympics. He's participated in their Law Enforcement Torch Run, similar to the Olympic torch relay; and he's done this almost every year of his career. He's also participated twice in a fundraising event called "Over the Edge," where he repelled off the top of a 33-story high building!
Currently, Tim's numbers started to creep up and his doctors at Dana Farber raised the possibility of a stem cell transplant, but he had other plans . . . this February, he's going to travel to Tanzania, Africa, to climb to the summit of Mt. Kilimanjaro. He and a team of 12 law enforcement officers are doing this for the Connecticut Special Olympics—with plans to carry their flag all the way to the top. I'm sure Tim will do it! So what about his transplant? He talked with his doctors and they found another option: He's now on Darzalex with Velcade and Decadron which allows him to train for and make that summit! Good luck, Tim!
"Don't Back Down"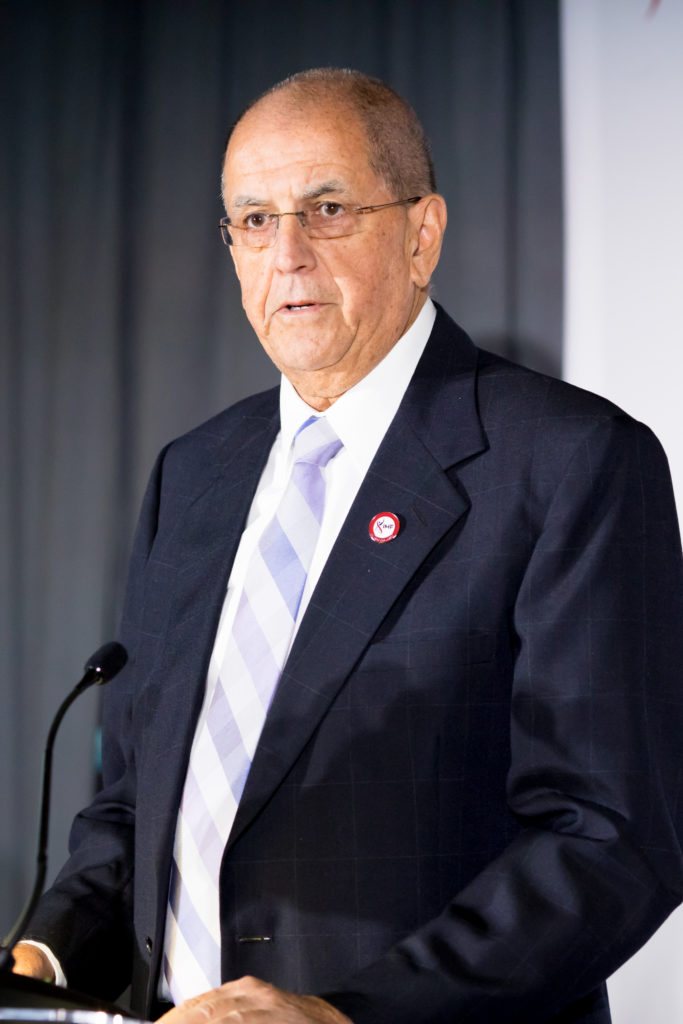 Next speaker was Dan Neidert. I've known Dan for only a year or so from attending the IMF's Support Group Leader Summit. Hearing his journey was empowering for me to learn how being diagnosed sent him on a journey to move forward and the power of acceptance. Dan was diagnosed with myeloma six years ago. He was a very private person and only shared his diagnosis with his wife, Barbara and closest friends and family. Since Dan was a pharmacist for Hope Hospice in Fort Myers, he had heard of myeloma already and was comfortable learning more about current treatments and being prepared for his appointments. For Dan, the hardest part was struggling with acceptance. During his research on line, he connected with Pat Killingsworth, another myeloma patient who was having a "Myeloma Beach Party" event in Tampa. It's there he began to talk with others and realized the benefits that a myeloma community had to offer. He started attending his local myeloma support group in Fort Myers and ended up stepping up to become a co-leader. Talk about going from struggling with privacy to stepping outside himself to help others in a public way! That's acceptance! Nice Job Dan! He's very active traveling with his wife, and in fact, made a goal of visiting all fifty States even with his myeloma diagnosis shaking his world.
We were concerned about Dan when he shared with my wife, Robin, that his numbers were increasing. He and his doctors decided to keep him on his current treatment and increasing his dose of Kyprolis, which was like a miracle drug for him; and it's working! Dan continues to live his best life with Barbara, traveling and even reached their goal of visiting all 50 States!
"Don't Back Down"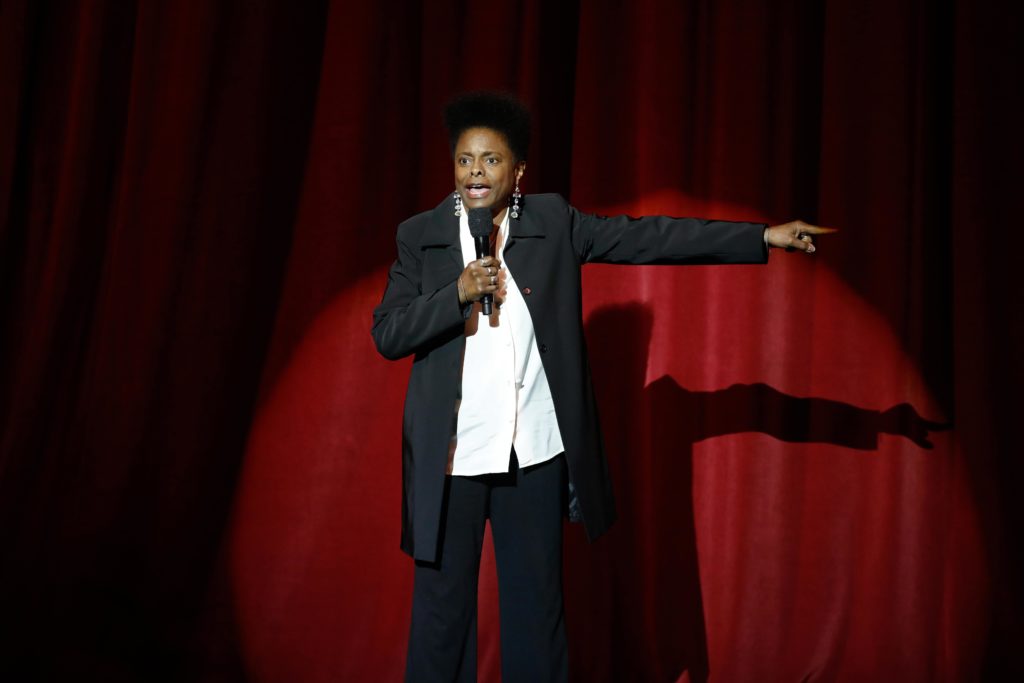 The third speaker for the evening was Rene Hicks. Unfortunately, Rene came down with an acute respiratory infection, so at the last minute she was unable to fly from the Bay area to share her story. Robin spoke with Rene on the phone and was excited for Rene to share her humorous interpretation of diagnosis and living with myeloma since Rene is a professional comedian. I hope we can hear from Rene next year and that she recovers quickly. This reminds us all about our own fragile immune systems either because of myeloma or the treatments we are on.
The final speaker of the evening is a dear friend of ours and the IMF's: Doug Farrell. Doug has been a generous patient supporter of IMF research and does an annual member event called the Captain Turner Ocean Swim. In fact, last year, it raised enough to fund a Brian D. Novis Research grant!
Doug is the typical Irishman and loves to talk and to sing. He shared his journey over the past 16 years with laughter and compassion. He talked about those first years of stress and trying to maintain his podiatry practice and keeping his diagnosis from virtually everyone, including his three children. Doug's come a long way, and like Dan, has stepped outside himself and helps others. He takes nothing for granted and enjoys the smell of an ocean breeze, beautiful orange/pink sunsets and appreciates life each day. He shared his joy in seeing two of his children marry and now has four grandchildren that he and his wife Kate spend lots of time with.
I mentioned that Doug loves to sing . . . and after cutting a CD he started playing gigs at local restaurants, church groups, and of course, St. Patrick's Day celebrations. He's even brave enough to sing the National Anthem at athletic events! I remember years ago, Doug's first member event in 2008 was "A Song for Ireland." We went to the event and were swaying and singing along with Doug and his family and friends, all while raising funds for research for myeloma. Doug and Kate are a dynamic duo and we cherish our friendship with them. It's one of the silver linings of myeloma . . . becoming friends with wonderful people that just happen to also have myeloma.
Doug shared about the importance of being resilient, for him it means pushing on. It also means letting those who count on you to share in that resilience. Doug shared about the dance lessons he took before their daughter's wedding, and how he got weak-kneed on the dance floor with her as his emotions flooded. And then, the feeling as his daughter Bridget kind of held up her dad. Resilience. Doug never feels alone and expressed his gratitude for the brilliant people that are involved in myeloma research, the care he receives from his doctors and love from family and his soulmate Kate, all of whom give him great hope and a desire to always live a full, enriched life. He wished us all in attendance the same. With that, Doug brought the house down with singing "When Irish Eyes are Smiling."
All of the above stories have a common theme, of resilience, of living our own best days. As promised, I'm going to end this with a song to bring us all some fun and encouragement.
This blog ends with Tom Petty's "I Won't Back Down." Robin and I had tickets to see Tom Petty's last concert, but never got there due to traffic from an accident. He's one of our favorite artists and we hope you enjoy life and Don't Back Down!
Tom Petty: "I Won't Back Down:"