One of the late-breaking abstracts presented by Dr. Saad Usamani compared Kyprodlis and dexamethason (Kd) with Kd and daratumumab. There were many trial results that were presented at ASH that showed Dara makes many drugs better. Combining Dara with KRd seems to result in an "unprecedented" level of response and MRD negative response for newly diagnosed patients. Dr. Keith Stewart from Mayo Clinic in Rochester, MN, commented it's not the K or D but K + D. The focus, some commented, now needs to be maintaining/sustaining the response for a long period of time.
Mass spectrometry was discussed as "the future of detecting and measuring monoclonal proteins in MGUS, smoldering myeloma, and multiple myeloma." It was discussed as being much more sensitive that the current protein electrophoresis and may soon (in the next 24 months) be commercially available for all.
One of the outcomes, if not the secondary objectives of ASH, is cultivation of the next generation of researchers. There were many sessions that were chaired by female scientists and many oral abstracts presented by female scientists.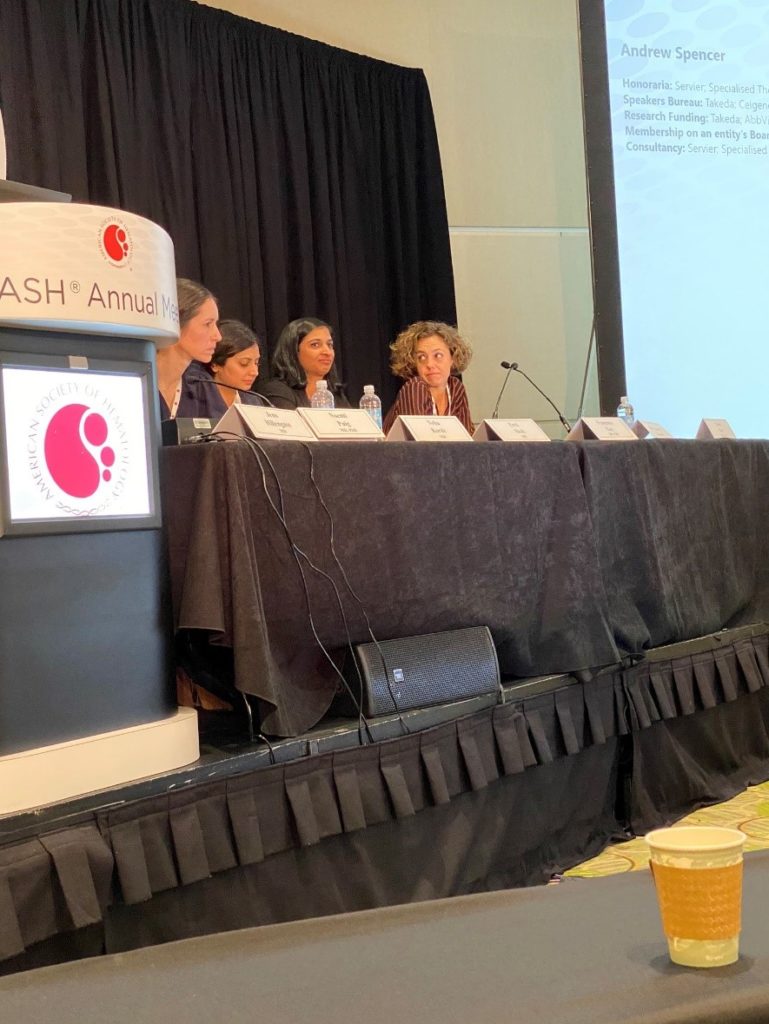 The 12 support group leaders that I attended ASH with are not just fellow myeloma patients but extended family members of the myeloma clan. The personal experience we share with each other, in some cases, we don't even share with our families. These experiences range from early morning diarrhea to late night insomnia. While I wish none of us to have this ugly disease, our friendship and comradery is beautiful.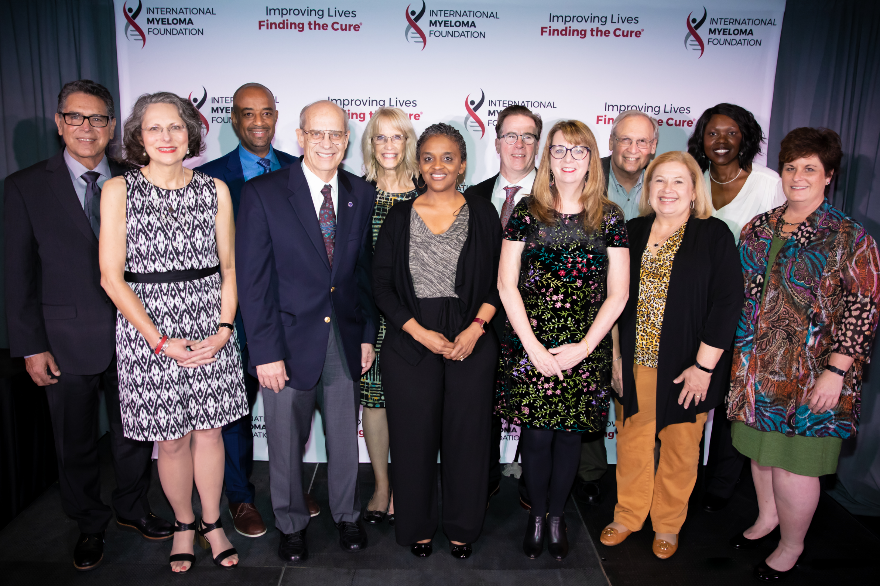 With early morning start, IMWG breakfast meeting session starting at 5:30 a.m. and late evening finish, IMF Grant Award Reception ending at 10 p.m. at night, some of us found the power nap pods useful.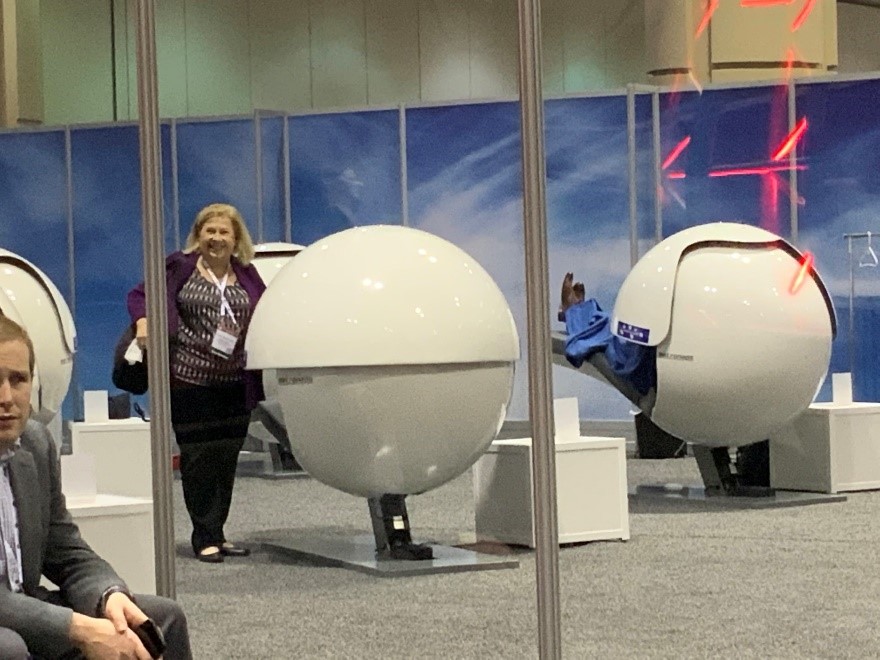 One of the famous picture zones for ASH was the ASH logo by one of the convention center entrances. Many group and individual pictures were taken at this point.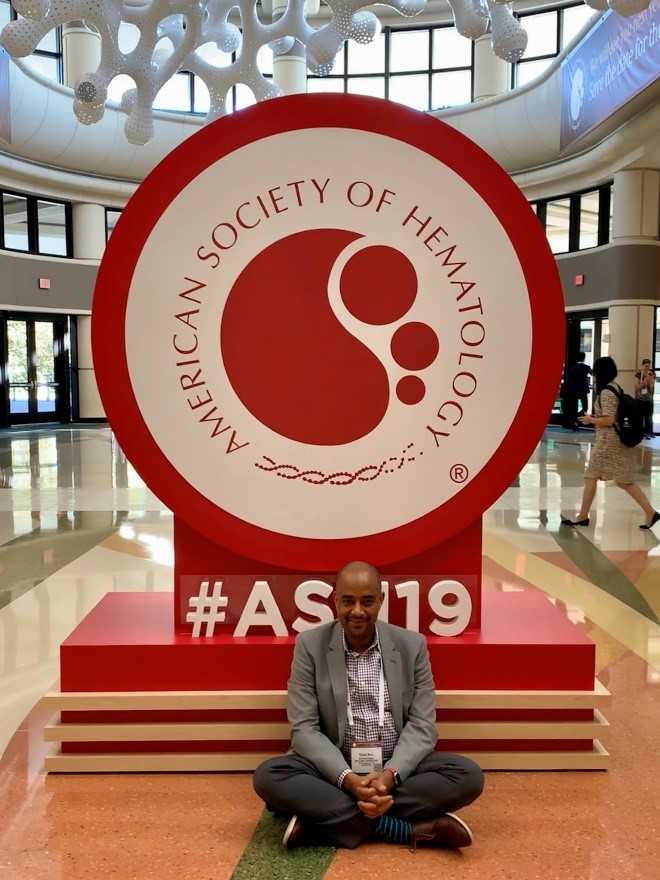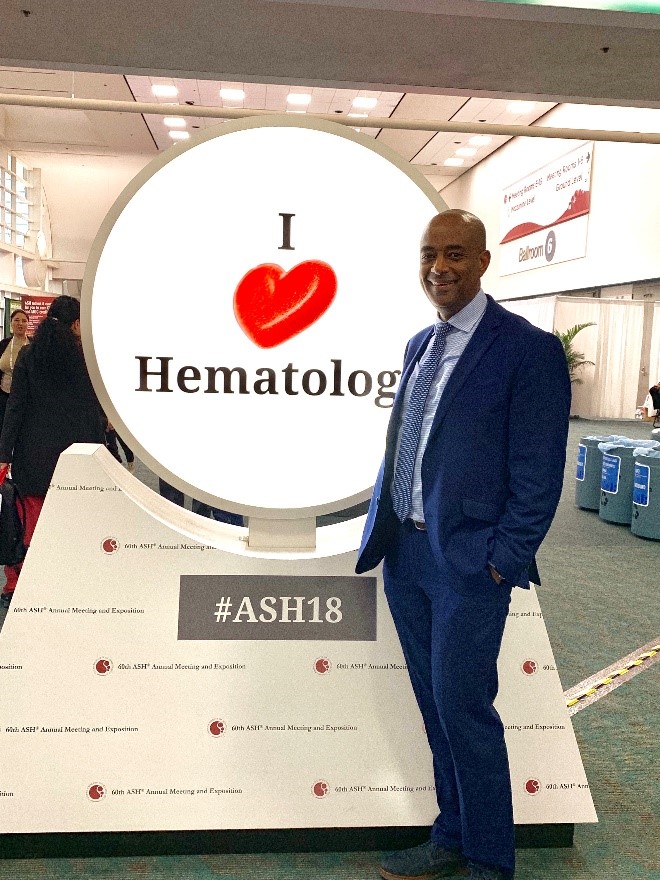 One of the highlights of the conference was the presentation by Dr. Luciano Costa. The MASTER trial had 95% stringent complete response (sCR) post MRD based consolidation. The trial design had D+KRd (4 cycles) à Autologous Stem Cell Transplant à D+KRd (4 cycles) à D+KRd (4 cycles) à Rev maintenance.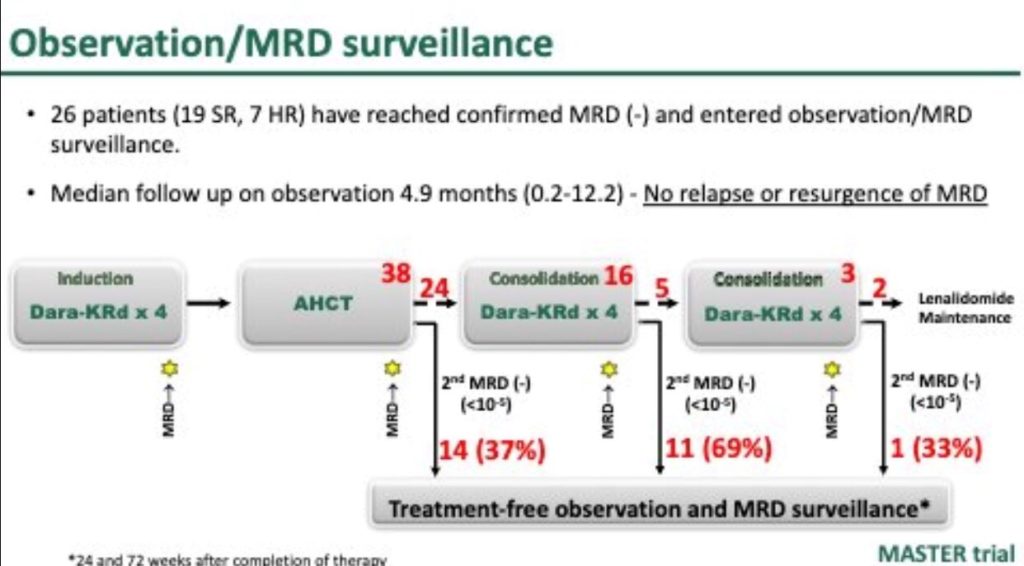 The trial had an impressive 21% minority enrollment, the majority of which are African Americans. This highlights the fact that if a trial is well designed, strategically located, and will accrue representative patients. It was beautiful to see Dr. Luciano walk on stage when he was complimented for his leadership in getting minority patients represented on the MASTER trial. It showed that our doctors are not all about the data; they have passion as well as empathy.
The other highlight of the presentation was that Jim Omel and I were called out, by name, and acknowledged for helping provide patient input to the trial.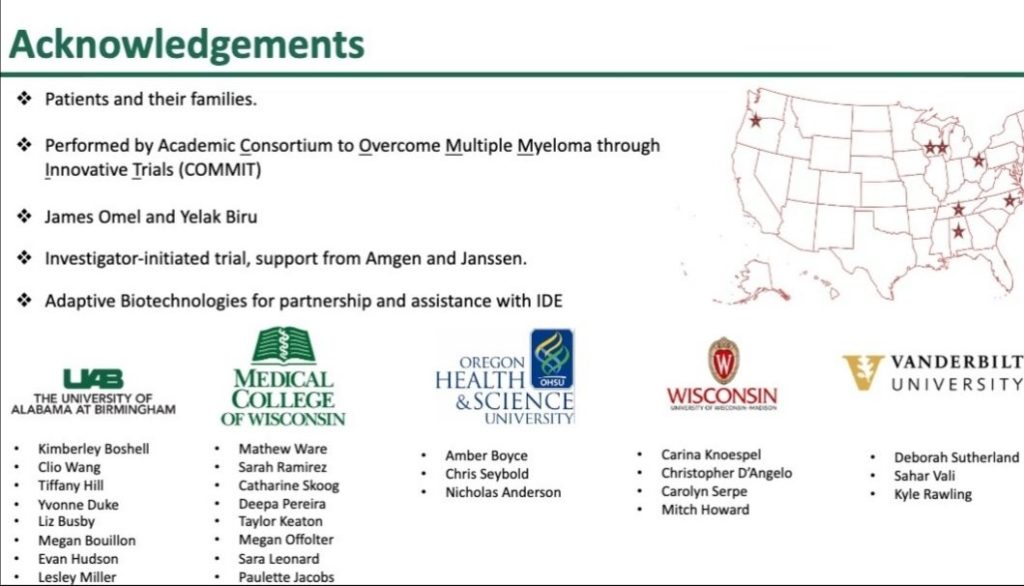 Until 2020!
Sharing the Hope
—Yelak @NorthTxMsg